Zina Talks About Windsor Public Library Services for Newcomers
Across Canada, libraries are opening their doors to immigrants and refugees. Having immigrated to Canada from Iraq at the age of five, my family and I discovered a very special place where we could find the support we needed as newcomers: the Windsor Public Library. The Windsor Public Library was not only a valuable resource of information, but also a gateway into the local community; we were so amazed by the range of services and programs that would assist us in adjusting to our new surroundings. It was the various ways in which Windsor Public Library and libraries in general have helped and supported newcomers as they adjusted to their new lives that inspired me to pursue a career in librarianship, and here I am today!
If you are new to Canada, you're in the right place! The Windsor Public Library is committed to welcoming, supporting, and connecting newcomers from all backgrounds to their libraries and communities. Many are surprised to discover the various resources available at their local library – I was one of them!
Knowledgeable Librarians:
Windsor Public Library staff have a wealth of knowledge about the library! You can count on us to know everything about the resources we have to offer and to answer any questions you may have based on your individual circumstances. The approach to each and every patron is one of empathy, curiosity, and kindness. Our staff can assist you in finding information and resources pertaining to your transition to Canada, books in your language, setting up settlement resources, helping you access our newcomers' resources, or registering you for any of our newcomers' programs.
As a child who was new to Canada and often felt isolated, the library was also a safe place for me. I spent my after-school hours holed up in the library's comfy chairs reading books; it was one of my favorite activities! While escaping into books, I also improved my English language skills. Libraries are more than just places to borrow books for newcomers. They are places that provide safe spaces for those who seek a sense of belonging.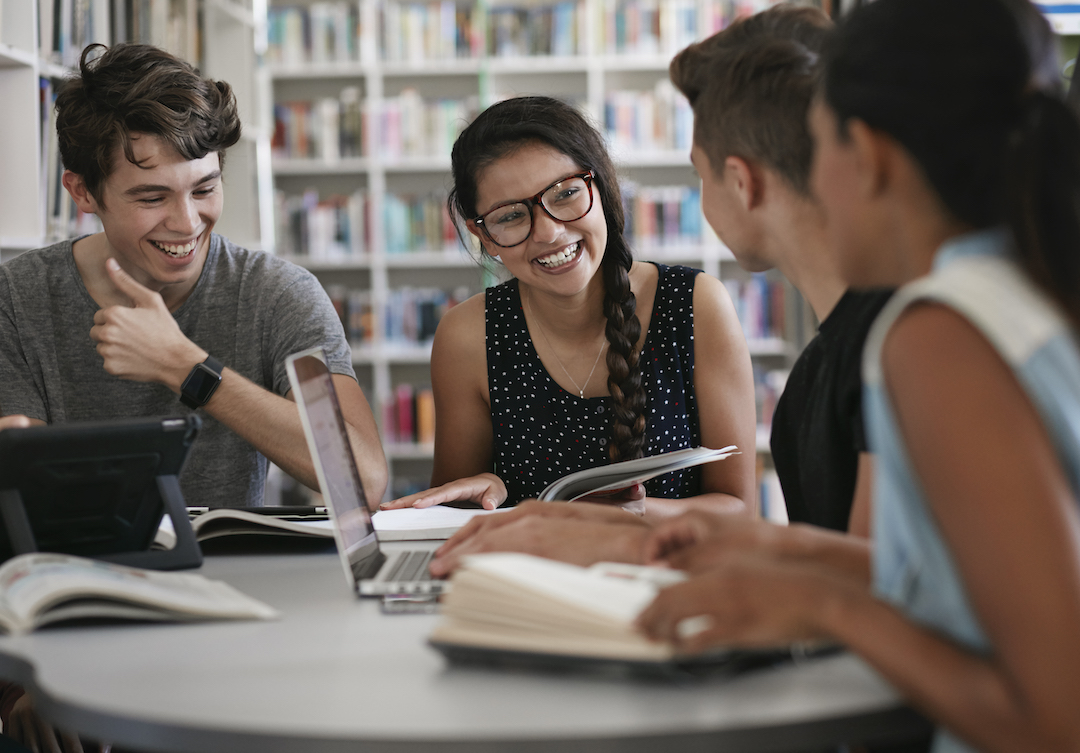 Borrow Books and Other Materials:
A wide range of books, magazines, DVDs, CDs, and movies are available in your language. There are materials available in twenty languages for adults and children at the Windsor Public Library. Among these languages are Arabic, Chinese, Panjabi, Spanish, French, Hindi, Italian, and more! You can access our catalog at www.windsorpubliclibrary.com and select Advanced Search to locate materials in your language; the "Language" field will allow you to select your language, OR visit your nearest branch to browse our shelves. Using your Windsor Public Library card is the only requirement to borrow any of these titles. We encourage you to visit your nearest WPL branch and ask library staff about the services we provide.
The Windsor Public Library also offers a variety of electronic resources in a variety of languages. Using PressReader, library card holders can access daily online newspapers from more than 120 countries in over 60 languages. In addition, you can watch movies, documentaries, and listen to music, with the option of searching by language.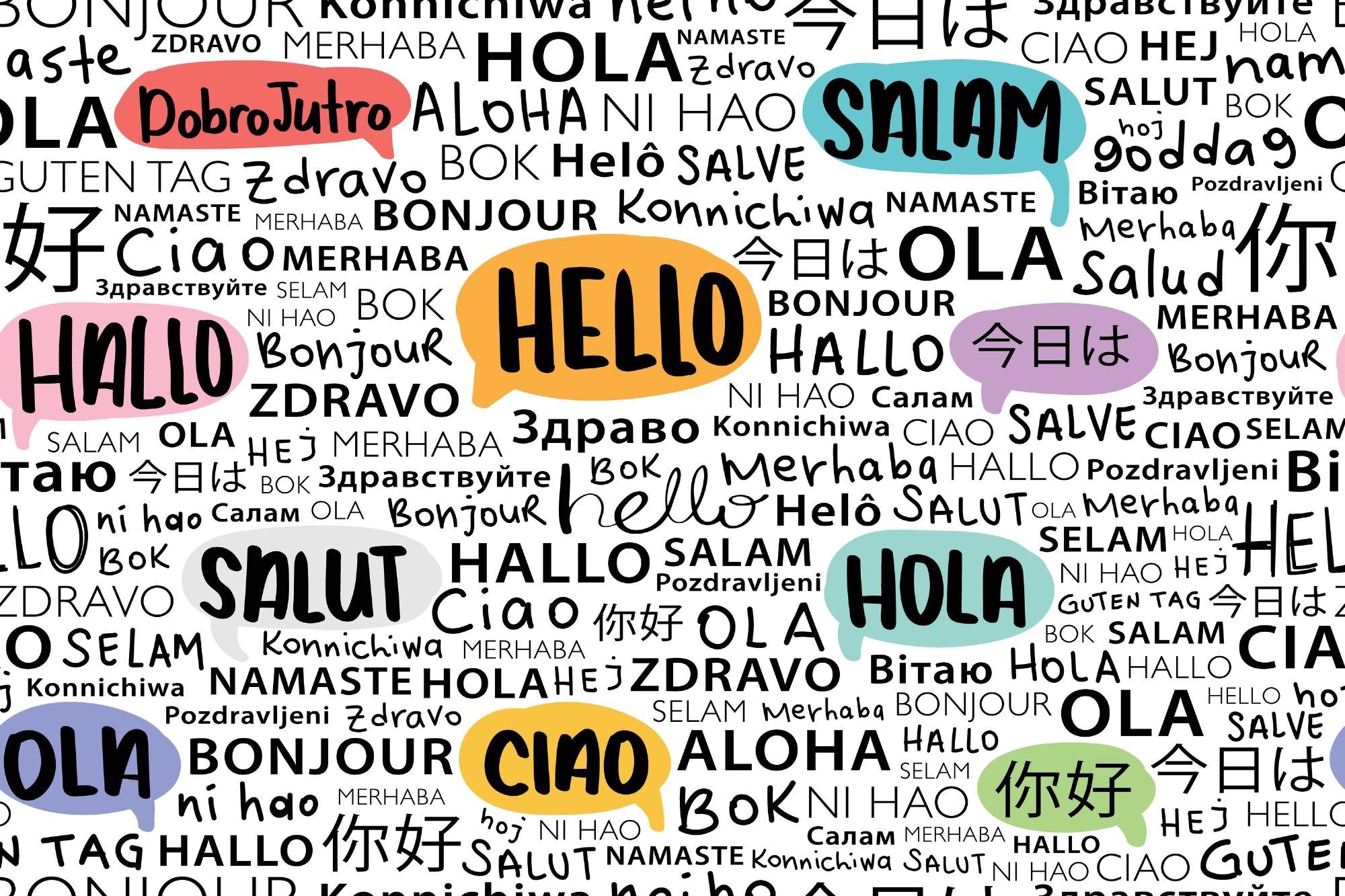 Language Learning Resources
It can be challenging to find the time to improve your English as a newcomer. With a Windsor Public Library card, you can access some helpful online language learning resources for free.
Mango Languages
In order to increase proficiency in another language, Mango Languages offers a convenient self-paced learning method through relevant and topical dialogues. By interacting with content, exercises, and activities designed by experts in linguistics and language teaching, users are able to learn how to converse in the real world.
Being a speaker of Iraqi-dialect Arabic and Chaldean, I often use Mango Languages to learn other Arabic dialects, including MSA (Modern Standard Arabic) and Egyptian. This resource serves as a valuable tool for improving my listening and conversational skills, as well as forcing me to practice without visual aids, which is extremely helpful.
Transparent Language Online
Transparent Language Online is another outstanding language learning platform that offers an engaging and fun learning experience for online languages of all levels. It provides unlimited access to more than 120 languages, including ESL speakers of over 26 languages, American Sign Language, and Indigenous languages. It is available in a browser or as an app for iOS and Android devices.
Road to IELTS General Training
The Road To IELTS General Training program is also available with your Windsor Public Library card. It is designed for students who need English for secondary education, work experience, or training programs. This test focuses on basic survival skills in both broad and social settings, and is divided into four sections: reading, listening, speaking, and writing.
English Conversation Circles
I have also had the pleasure of running English Conversation Circles at Windsor Public Library, which are available at multiple branches, giving you ample opportunity to practice your English conversation skills. In addition to improving their conversation skills, participants learn more about Canadian culture, meet new friends, and gain confidence in speaking. There is no charge for all conversation circles and they are open to the public.
Taking part in a program at The Windsor Public Library is an excellent opportunity to interact with others in the community while learning new skills, discovering interests, and expanding your knowledge. The library offers a variety of programs for all ages, including: book clubs, craft nights, family story time, and more!
Audiobooks
The first thing I mention whenever I conduct an ESL library class visit is how great audiobooks are for English learners-especially if you have a busy schedule! Using audiobooks is convenient. You can repeat any part of the book as many times as you wish, you can "read" the book at any speed you desire, and you can listen to them at any time you choose – on the way to work or school, during breaks, or even before going to bed. Using your Windsor Public Library card, you can listen to eAudiobooks in the following ways:
You can also borrow e-audiobooks from CloudLibrary's extensive collection. To listen to a book on your phone, simply download the CloudLibrary app and borrow it right now. If you require assistance downloading the app, please visit your nearest WPL branch today. Another great app is Hoopla, which offers e-audiobooks and more content than any other digital library.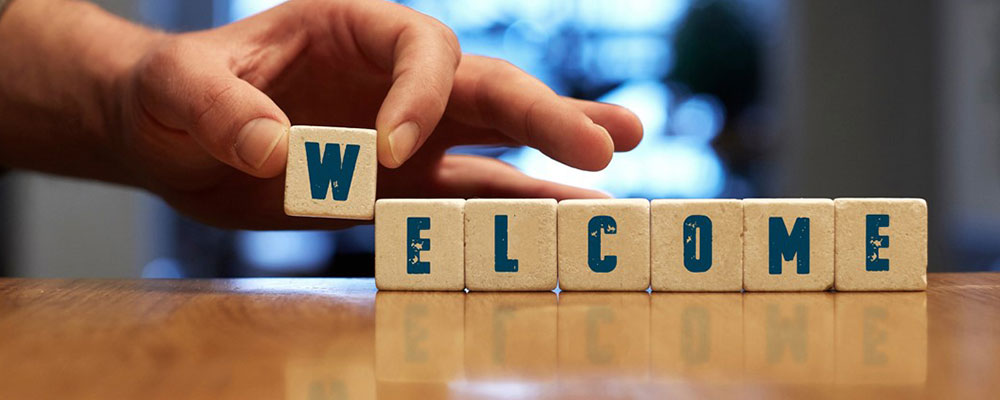 Lastly…
We have certainly come a long way when it comes to public libraries. Today, they play an important role in providing local communities with equitable access to everything from books to technology and culture. At every opportunity, I urge my English Conversation Class participants to utilize the library's resources, search our website, and most importantly, ask library staff any questions they may have. We encourage you to contact Windsor Public Library staff if you are new to the area so you can find out which programs and services are available to you. We can't wait to meet you!
By Zina – Library Service Representative
Stay Healthy & Active in 2023
For me, the time between the holidays and into January is always the hardest to maintain a routine of exercise and movement. The lack of a schedule, holiday festivities, the driving to and fro (again and again and again) …it's exhausting!
The holidays give me decision fatigue like no other time of the year. And at the end of the day, I'm exhausted and not always willing to hit the gym or to try and incorporate a nice, quiet, meandering walk to keep my body moving.
Honestly, at the end of the holiday season, I'm just utterly exhausted!
But now that the holiday rush is over, I'm hoping to get into a better schedule for prioritizing my own health through some movement and wellness resources found here at WPL.
Here are some of WPL's resources that have helped me enter 2023 with a high kick or two…after stretching of course!
FOR FOLLOWING-ALONG:
For me, at home workouts are a great solution when I don't have the time or the money to hit the gym. Often times, I have a strong lack of motivation to get up and leave the house. Finding some easy to follow DVDs has been so much more appealing when the rain is falling, the sky is dark, and gas prices are rising.
A personal favourite right now is Body Positive Easy Yoga.
This gentle introduction to Yoga has been great for stretching and working through the different Hatha yoga poses while focusing on deep breathing and meditation. I also love the body positive attitude of this easy-to-follow instructor. I think this DVD is great for anyone who would benefit from a slower-paced exercise video.
If Yoga is a little slow for you, try out 80's Blast Off!
This Richard Simmons led 30-minute exercise routine is sure to get you smiling, laughing, and moving around the living room while dancing to some great 80s hits. Remember, its only going to be as fun as you make it! So flail those arms and dance like no one's watching! You can also get the whole family involved (but be a bit more careful with the flailing).
WPL also has some other excellent DVD's to throw in the player to help hit the Yoga mat, Pilate's barre or to just engage in some light stretching. Check out your local branch or our online catalogue!
FOR THE SELF –DIRECTED
Sometimes, if I'm feeling a bit more ambitious (and energetic) I try to incorporate a HIIT routine. These high-intensity interval training exercises can generally be a great solution in a time-crunch and, oh my goodness– it gets your heart rate going!
High Intensity Interval Training
This book has a guide explaining each movement and an assortment of different routines to follow which will target different areas of the body and different time constraints. If you're more of a self directed person – this type of book might be a great fit!
There are also numerous other exercise resources available for youth, adults and older adults if a HIIT workout isn't for you. Something like this kit Exercise for Children might be right for you and your family.
FOR FINDING NEW IDEAS
Feel like you have a handle on your exercise routine? Check out some magazines aimed at improving health and fitness on our Overdrive Magazines (formerly Libby) app.
Access these magazines for free by signing in with your library card and pin number. If you prefer a hard copy to peruse, your local branch will have a selection of different magazines that might be of interest. Please note: not all magazines will be available at branches. Some may only be available online.
Sometimes if I'm feeling a little stagnant in my routine, trying to find something new always helps. Right now, I have been enjoying the Health & Fitness collection on my Overdrive Magazines app reading through each new edition of Runner's World to keep momentum high for my goal of moving more this 2023!
If running isn't your thing (I get it, it's not always mine either) you can always try out a different theme of magazine aimed at health or/and wellness this year. Maybe something like Women's Fitness or Planet Mindful.
Now that the holiday rush is over, I realize that prioritizing my health (physical and mental) is vital for the being the best version of myself. After a quick dance session with Richard Simmons or an all-out 5km slow jog, I always feel a bit better about moving my body even if my legs are sore.
By varying my routine and continually finding new resources at WPL, I think I can keep this up for the whole of 2023…fingers crossed!
Birding Backpacks Now Available
Good news for birders or aspiring birders! WPL has partnered with Pelee Island Bird Observatory to offer an exciting new collection of Birding Backpacks.
Inside you'll find everything you need for a birding adventure including binoculars, guidebooks and even a list of the best local birding spots.
Kits are available in both English and French!
What (and where!) in the World is BETTY?
BETTY – Books, Entertainment, Technology To You – is the library Book Cycle.  She travels to parks, schools and different neighbourhoods, bringing WiFi, resources and library staff To YOU!

Check this calendar to see where she will be!
Did you know that we can help with your DIY project?
Did you know WPL has a seed library where you can get seeds for free with your WPL card?
Donations are gratefully accepted as well.
With your WPL card, you have access to thousands of videos that can help you develop your business, technology and creative skills. To get started with LinkedIn Learning, check out these videos, then get started on your educational journey today.
Learn how to register and log in to LinkedIn Learning with your WPL card.

Learn how to search for courses.

Learn how to navigate and complete courses.

Did you know we have Book Club Kits?

Doing Your Genealogy? We Can Help!

Auto Archives
Interested in cars? Have you visited our Auto Archives collection at Chisholm Library?